Tracker.lk is a Mobile App along with a Web Portal where you can track your personal or commercial vehicles to ensure the safety of your vehicles & the assets you transport.
If you want to know more about our service, please refer the handbook below.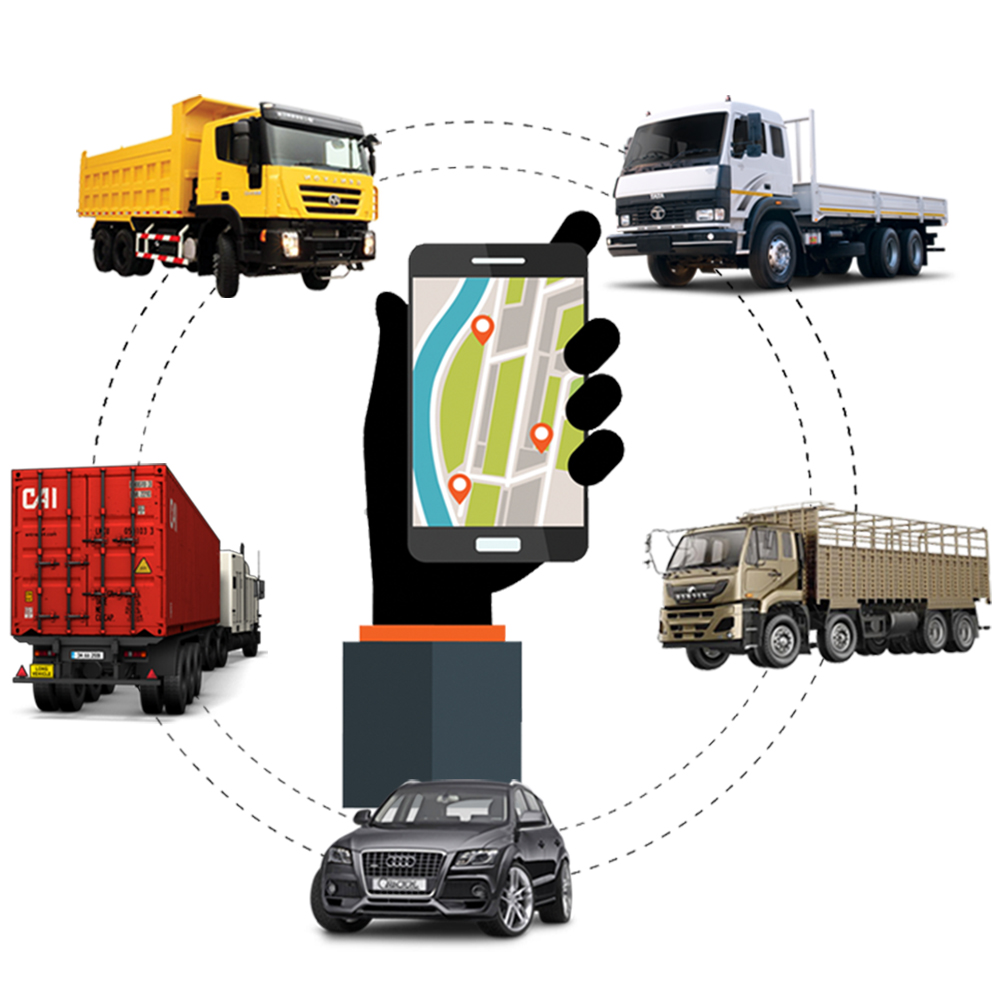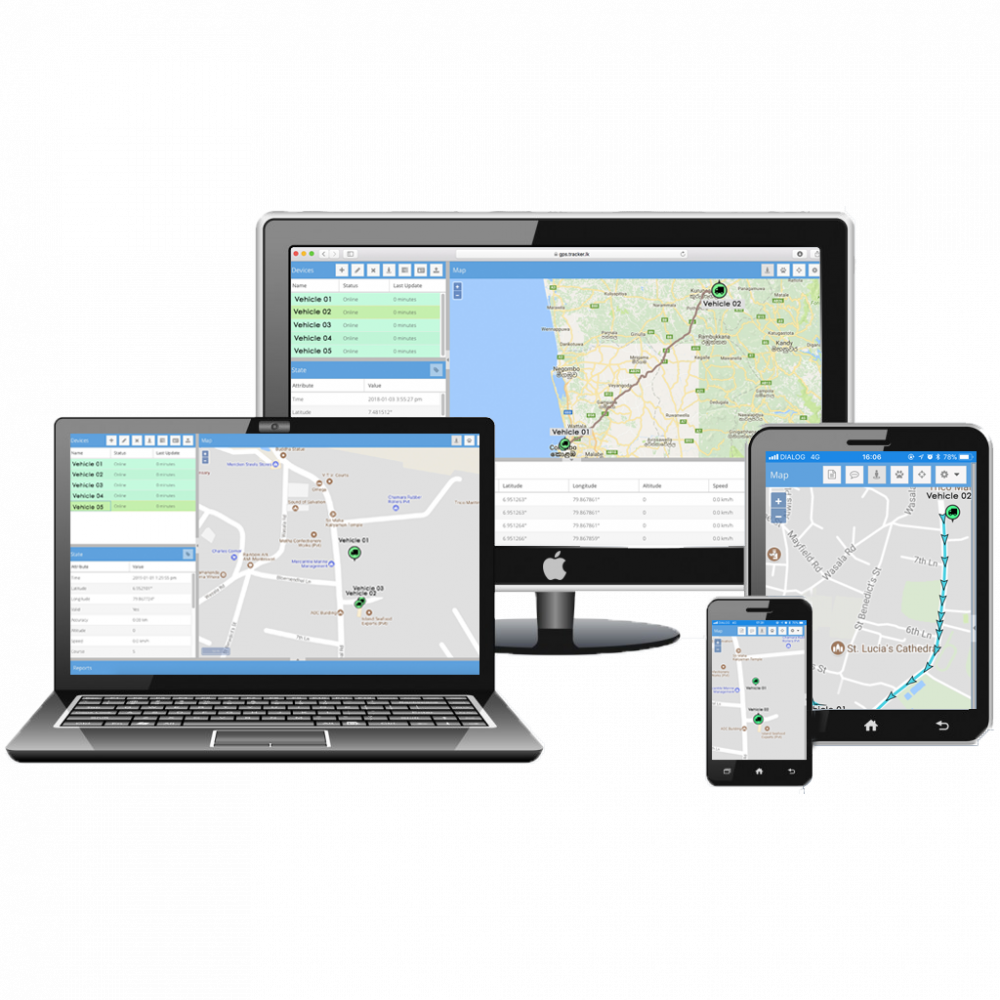 User Friendly App & Reliable System
Tracker.lk is a simple app to track your vehicles using satellite signals. Our device will report location, engine on/off, speed, time, direction and time details  which you can monitor anytime anywhere!
Features
We provide tools & technology to make your business operations more efficient & effective.
Realtime GPS Tracking
Track your vehicles in real time to ensure their safety and for your satisfaction.
All In One Dashboard
Monitor any number of your vehicles at the same time through ONE dashboard.
Easy Mobile Access
We've made it easier for you to track your vehicles even with your mobile phones.
Report Generation
Analyze the movement history, routes, trips, stops & events as summarized reports.
Real Time Notifications
Enable real time notifications through web, email or sms (sms needs additional setup).
Geo Fence
Get alerts if your vehicles leaves a pre-defined geographical boundary.
Demonstration
Find some of the screenshots of our amazing app here. Download Tracker.lk & get started!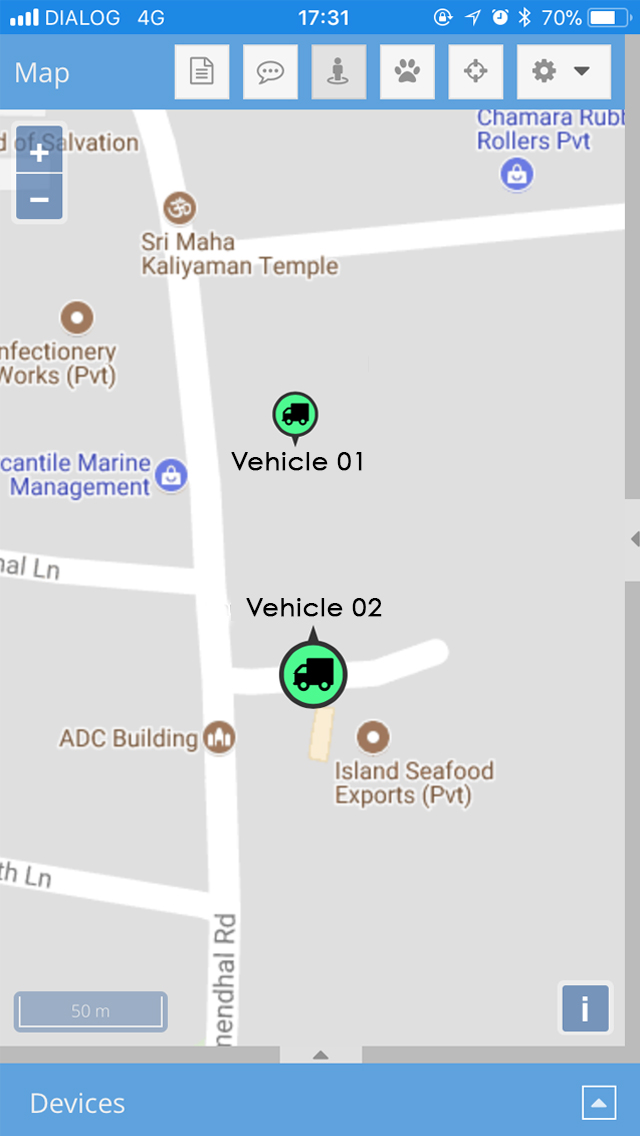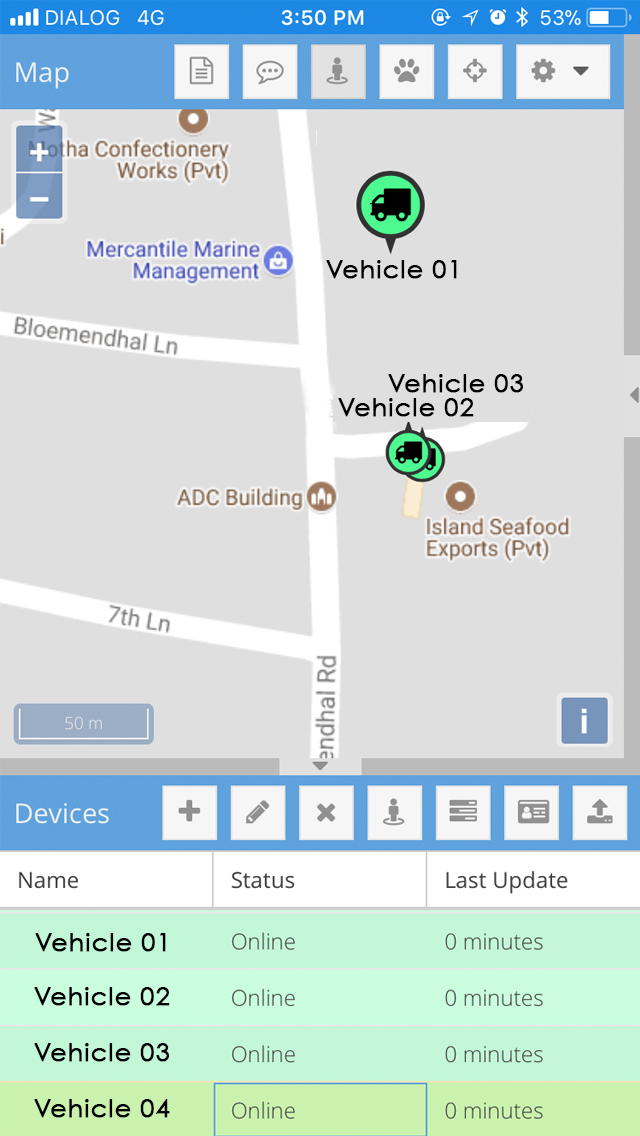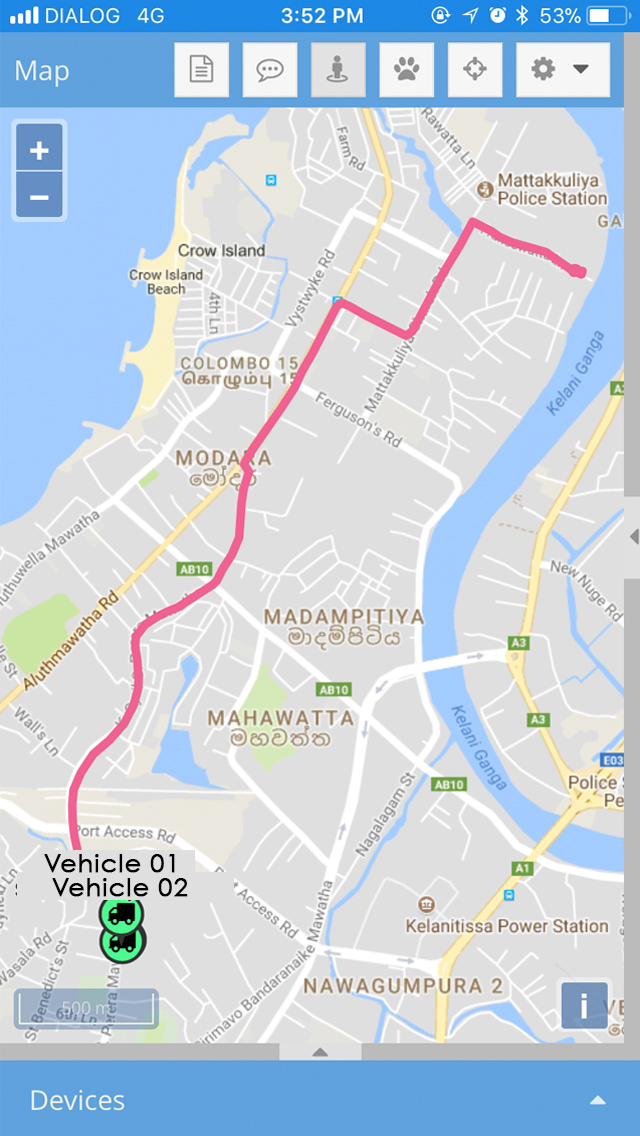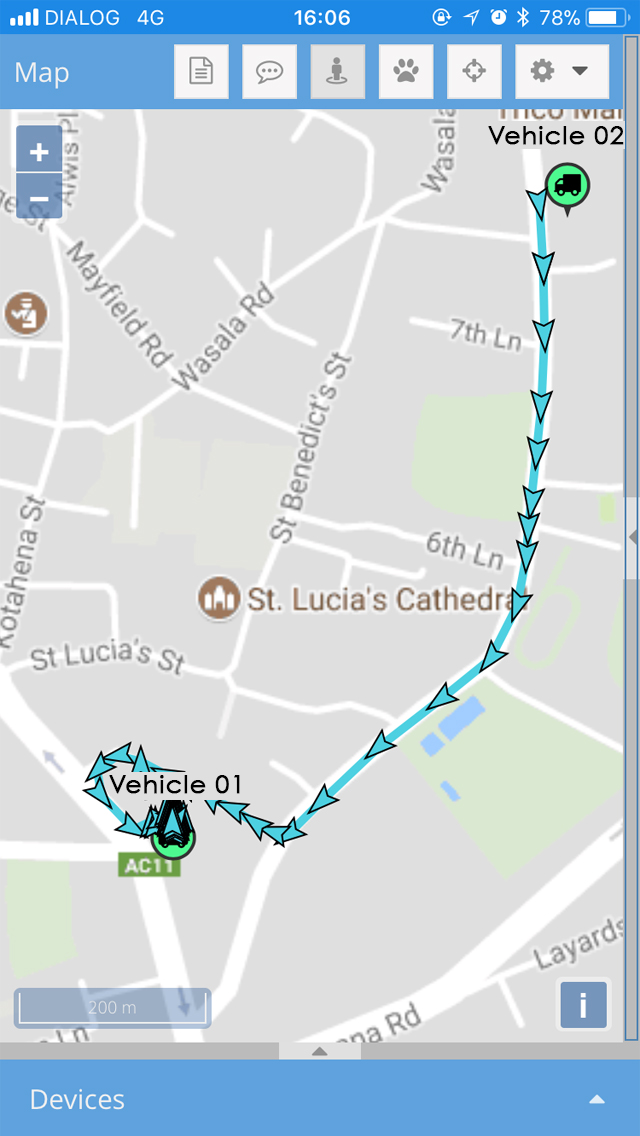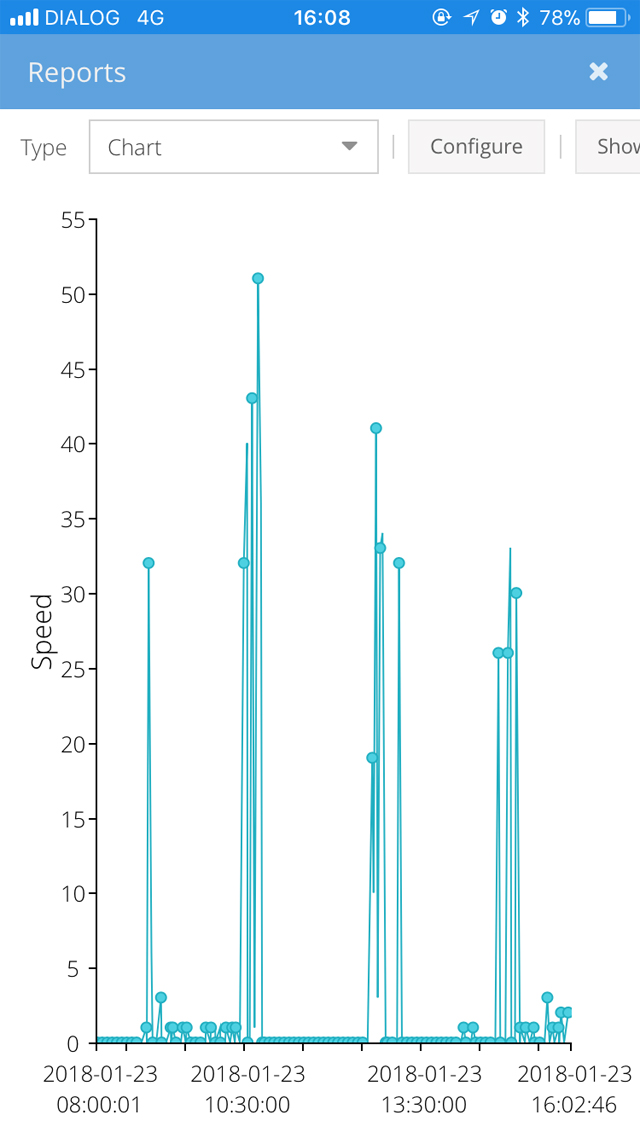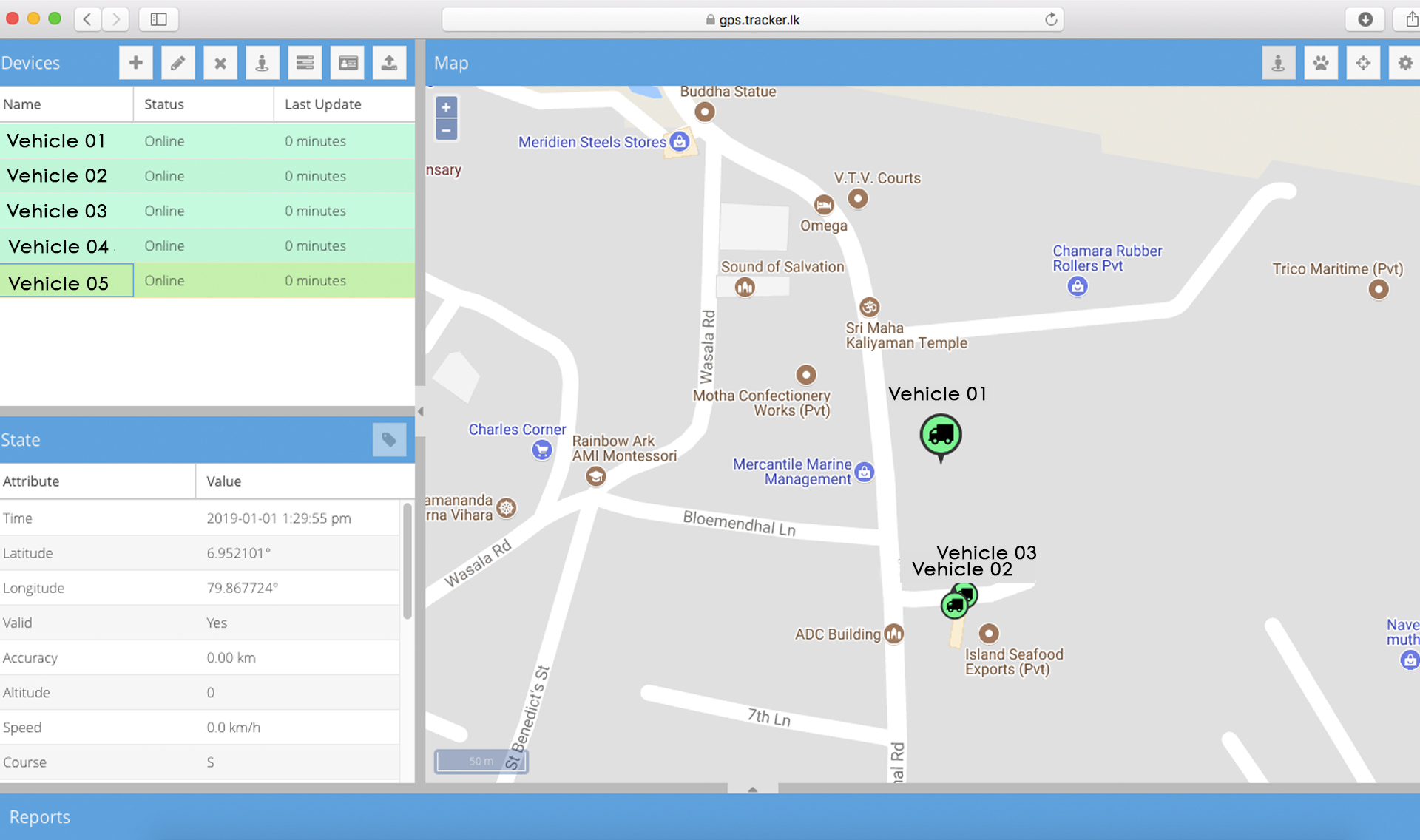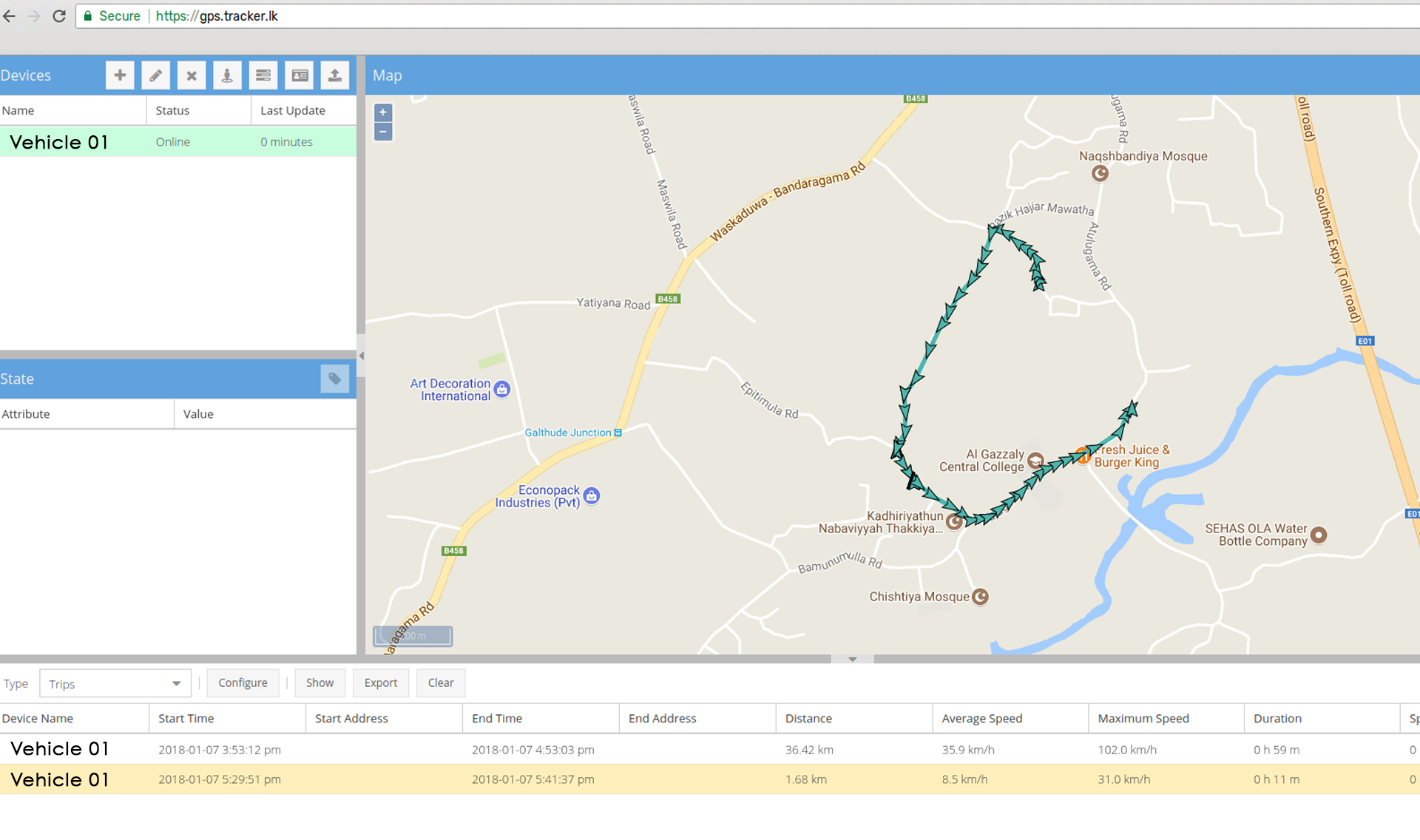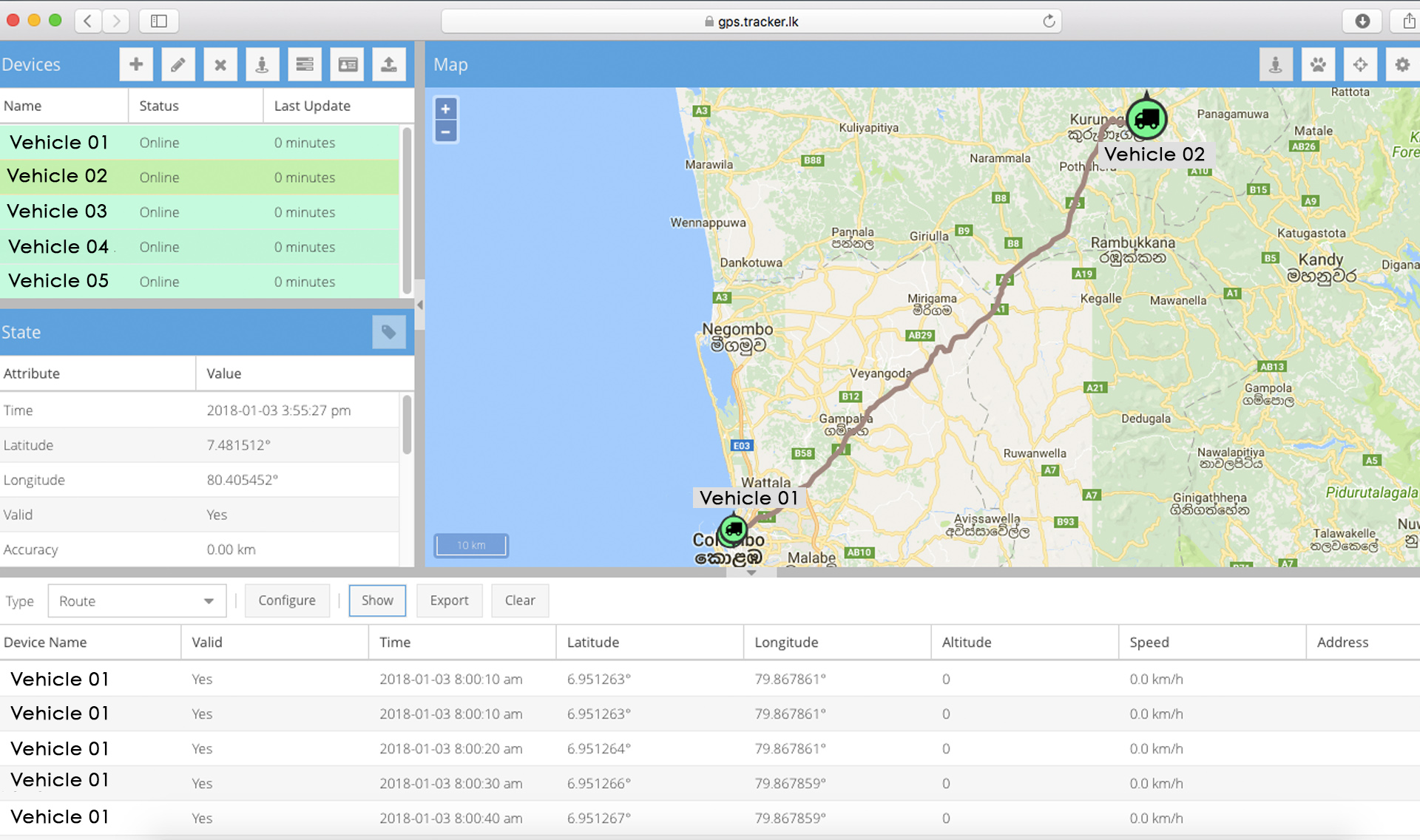 We started using Tracker.lk service and they're really affordable and it's nice see reports and summary for maintenance of our vehicles.
Tracker.lk is really helpful to locate all our vehicles and to manage the car renting business by monitoring where the vehicles are & catering to our customer requests.
Our company is doing really well after we tied up with Tracker.lk. We're monitoring most of our vehicles now to check the fuel efficiency & the security of the ceramics we transport.
Our News
Often we spend time on blog, we post the latest technology updates which surround us and release the change logs.